TV Guide: Glee Spoiler!
Thursday, March 10, 2011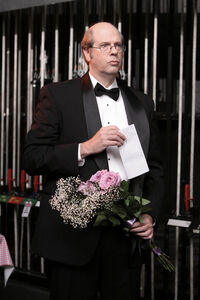 Glee scoop, please! — Bobbie
NATALIE:
What would bring the disgraced Sandy Ryerson (Stephen Tobolowsky) back to McKinley High? The chance to topple Mr. Schu's glee-topia, of course! In an upcoming episode, he'll be on hand to critique a Jack Johnson number. The question is: What the heck are Becky and Jacob doing there?