East West Players' 45th Anniversary Visionary Awards Honors Harry Shum Jr.
Saturday, April 30, 2011
East West Players (EWP), the nation's premier Asian American theatre, celebrates its 45th Anniversary with its glamorous Visionary Awards Dinner & Silent Auction, and salutes those who have raised the visibility of the Asian Pacific American (APA) community through their artistic excellence and support of the Asian Pacific American performing arts. The acclaimed fundraising event will take place at the Hilton Universal City on Monday, May 2, 2011. Proceeds from the gala will benefit East West Players' educational and artistic programs.
Harry Shum Jr. can currently be seen as one of the stars of the mega hit series of the fall 2009 season, "Glee". Winner of both Golden Globe and SAG Awards in 2010 and 2011, the show is created and produced by Ryan Murphy (Nip/Tuck). Harry plays "Mike Chang", a football player with dancing abilities that ends up joining the Glee Club despite the fact that it is social suicide. In addition to his acting, Harry is starring in and associate producer/co-choreographer of The LXD (Legion of Extraordinary Dancers) - an online dance adventure created by director Jon M. Chu (STEP UP 3D). The Breakout Performance award recognizes someone who, through an outstanding performance that year, has made a huge impact on the visibility of the Asian Pacific American community. This year's honorees include previously announced Michael Hagiwara and Bank of America.
James Kyson Lee (Mortal Kombat, Hawaii Five-O, Heroes) will be joining Tamlyn Tomita (The Joy Luck Club, Karate Kid Part II) in co-emceeing the event.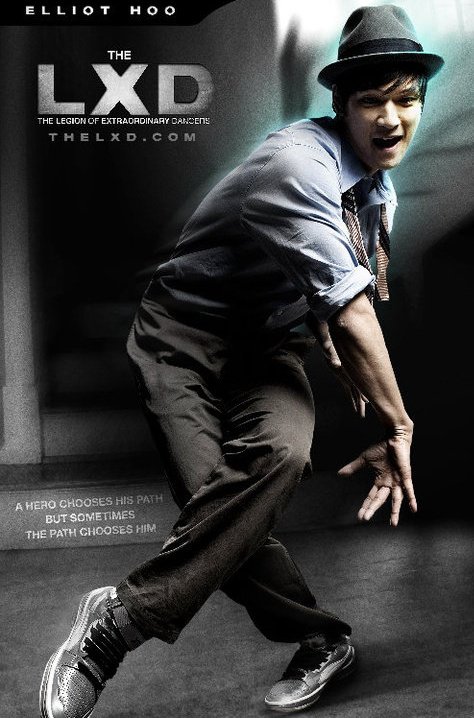 Performers include Joan Almedilla (Miss Saigon, Les Miserables), Laurie Cadevida (Miss Saigon, Aida, The Pajama Game), The Three Filipino Tenors (Antoine Reynaldo Diel, Randy Guiaya, Lito Villareal), Nathan Wang and the 45th Anniversary Orchestra, and more to be announced. Presenters include Dante Basco (Take the Lead, The Debut, Hook), Karin Anna Cheung (The People I Slept With, Better Luck Tomorrow), John Cho (Harold and Kumar, Star Trek, Flash Forward), Rodney Kageyama (Gung Ho, The Next Karate Kid), George Takei (Star Trek, Heroes) Aaron Takahashi (Mr. Sunshine, Yes Man) and more to be announced.
"We are excited and proud to recognize these honorees and showcase performers and presenters on the East West Players stage," says EWP Producing Artistic Director Tim Dang. "The 45th Anniversary is a special year for East West Players celebrating a milestone in the Asian American arts community."
East West Players' 45th Anniversary Visionary Awards Dinner and Silent Auction will be held on Monday, May 2, 2011 at the Hilton Universal City, 555 Universal Hollywood Drive, Universal City, CA 91608.