E! Spoilers
Tuesday, May 17, 2011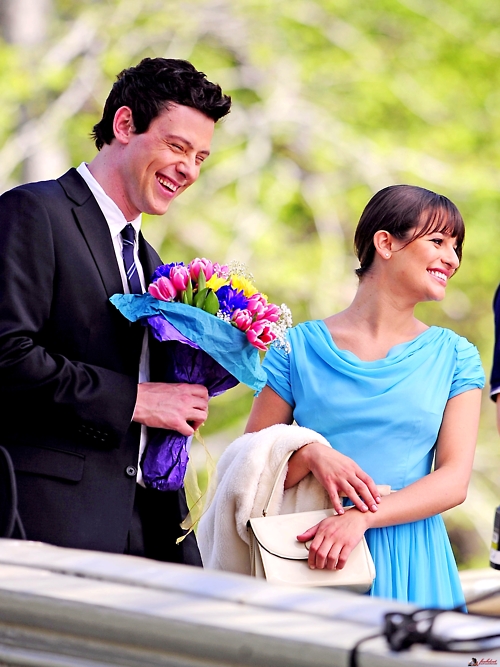 ipreferfiction: In love with the new Finchel duet, Pretending, from the finale. Rumor is that Finn wrote it for Rachel. True? Big moment for them?
Great song, right? We can't confirm or deny that Finn wrote it for Rachel, but we can definitely confirm that it's a big moment for them. One of many big moments during the finale, in fact.
taylor_b22: Can we get another cryptic Finchel clue? Pretty please!
Really? A cryptic one? We were totally going to tell you every little detail about Finn and Rachel in the finale, but since you want it to be cryptic…you got it! Two words: Dream. Date.
m83fan: Any Santana scoop? Is she going to come out of the closet anytime soon?
We've got a good feeling that Santana fans will love what's coming up for our favorite "straight up bitch" in the final two episodes. And yes, the whole closet situation will be addressed in some way.