What Lies Ahead: 'Funeral' & New York, New Song!
Friday, May 13, 2011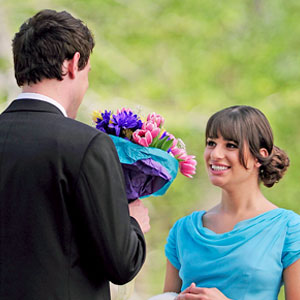 New Directions Lights Up the World: In case you somehow missed our boy Ryan Seacrest premiering an all new original track from Nationals, be sure to check it out posthaste! The song is called "Light Up the World," and I can only assume you'll be putting it on your workout play list after the first listen. It's quite the upbeat jam.
I Continue to Be Cryptic: I love Finchel fans because they are so happy to be getting any kind of info on their favorite couple, even when it's confusing and very vague. I know that the item in Spoiler Chat yesterday cleared it up a bit more, and I promise, things will be crystal clear by the end of the finale. And by that I mean Finn and Rachel enthusiasts will finally understand all the clues I've been giving them. However, other things won't be crystal clear, and we might have to wait until season three for more answers. Another cryptic hint? I know, you hate me. I don't do it to torture you guys...I do it to save some of the joy of watching the surprises unfold for yourself!
New York, New Song: New Directions isn't the only one busting out in original songs. Matthew Morrison will be singing "Still Got Tonight," a song from his new album in the Glee finale. According to the Hollywood Reporter, Mr. Schuester will sing it all alone on an empty stage while in New York. Perhaps an ode to his ever present dream to be on Broadway?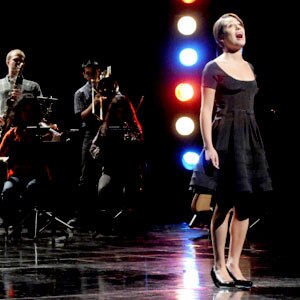 Tears. Just Lots of Tears: From what I hear, a lot of the actors cried while recording some of the songs for next week's episode, titled "Funeral." This Glee death will definitely not be the same as the death of Pavarotti in "Regionals." And let's not forget that the fan base of a certain couple will not like this episode one bit. I anticipate lots o' tears and sniffles for a couple different reasons next week. Fortunately, Mike O'Malley is here to assure us it is not his character that's dying. "I'm just glad a secret didn't leak out that I was dying. Whenever you hear that someone is going to get killed off, everyone in the Glee cast worries that they are the one to get killed off," he tell us before jokingly adding: "All of us are going to die one day, but I hope it's not at least until season nine."