What Lies Ahead: More Sebastian, Santana and Wemma!
Wednesday, November 09, 2011
WHAT LIES AHEAD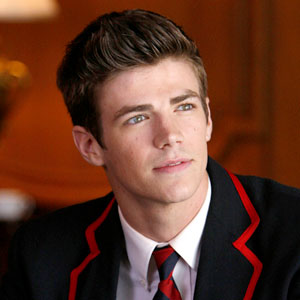 More Sebastian:
You didn't think that the villainous Sebastian would go away, did you? He won't be back until episode eight, but his return will be a big one. "He is very much like Santana. He's witty and he's funny and he says exactly what he feels," Gustin tells us. "And you can't help but laugh at it. But some people are going to love him because of that quality and some people are going to hate him, because in episode eight it is taken to a new level. I think you see a little bit more of his true intentions and his true colors."
Klaine in Puppy Love:
Colfer told us that Blaine and Kurt remain in their blissed-out state, but eventually they'll have to deal with certain issues: like the fact that Blaine is a junior. Colfer says that he hasn't seen any scripts dealing with the age difference ("I was really shocked by that"), and he has no idea if they could handle long-distance. "Kurt has got to get accepted into that school [first], so I don't know. We'll see. Maybe Blaine will skip a grade, who knows?"
No More Sex Talk:
The episode is over! We can go back to talking about the rest of the cast and storylines. Happy with that fact? Both Santana, Will (Matthew Morrison) and Emma (Jayma Mays) are about to get some juicy plots. Don't think the fact that Emma is still a virgin has been lost on the writers. Stay tuned!