What Lies Ahead: Santana Coming Out, Plus, What's Ahead for Puck and Shelby?
Wednesday, November 16, 2011
WHAT LIES AHEAD
I Kissed A Girl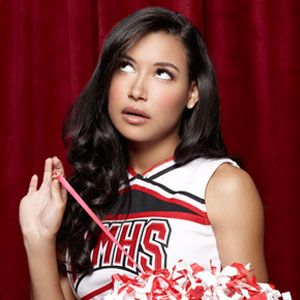 Shelby and Puck Sitting in a Tree:
First comes the baby, and then comes the teacher, and then comes…wait, this song is all wrong. But we just got done chatting with Mark, and he told us that this Shelby-Puck thing is real, and it's not going away. "
Puck is falling for Shelby and he's going to try and make a family out of the situation
," Salling tells us. "His intentions are good, and I'm sure the outcome will be positive as well, and hopefully he'll have an active role in Beth's life."
Santana's Coming Out: Tonight, she was outed, but next week, Santana will get back in the driver's seat regarding that story burning across the hallways. Meaning, things are going to happen on her terms.
Not Enough Finn for You? Don't worry, this episode was not the end for him having a storyline outside of Finchel. Could we even get a solo from him? Why, yes. Yes, we could.