Cory Monteith Drops Hints About How He'll Stay on the Show—And Our Minds Are Reeling!
Wednesday, January 18, 2012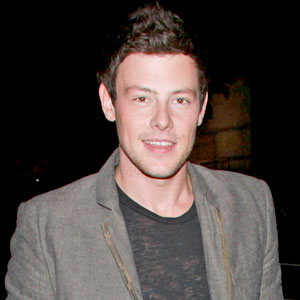 Glee's Cory Monteith Drops Hints About How He'll Stay on the Show—And Our Minds Are Reeling!
Kaplewey! Now that the big ol' relationship bomb has been dropped after last night's Glee.
Cory drops hints on how—and why—he'll stay on for season four past his character Finn's high-school graduation. So wait...It's so obvious! Since Finn has no college plans, he's gonna play the janitor, right?
Of course not! What kind of moron would even dare to ask? Well, I did. And Cory just laughed: "I don't think that's how it's going to shake down!" My other idea of him replacing the silent piano player as the silent drum player? Also a no go. Hmph.
O
ne (more serious) rumor floating around is that Finn, Rachel (Lea Michele) and Kurt (Chris Colfer) will move to New York and get cast in a reality show, so their storyline would be a show within a show.
Naturally, Cory isn't allowed to get too specific, but
he does admit that the idea for season four "logistically could be a little tough."
Hmmm…
Still, he's on board: "Thrilled! I think the way they're looking at doing the show for season four is really smart. If we pull it off, it'll be an interesting show to watch. Not too different than last year, but different enough to make it interesting."
Maybe two or three of them will return but in different roles? Oh wait, no, that's that other Ryan Murphy show.
As for what made him decide to stay on Glee another year, Cory explains: "I think it's a great show. Some seasons have been better than others. I think through all the ups and downs, ratings wise, creatively, whatever, there's still something I really love and something I want to be a part of. And creatively, I think Finn still has a story to tell. I think it would be too soon for him not to be on the show, and it's a very important part of what Glee is and what fans of the show have come to expect from the show. I kind of feel like it's a responsibility in a way, a happy responsibility to carry the storyline forward. And I like my job and I like working."
Oh, and there's one more reason: You fans.
"It's still shocking that after this long people are still so invested!" Cory muses. "It really makes it an easy decision for me as to what I'm willing to do…On Twitter, before all the award shows, people were really coming out for us and saying, 'Good luck, Chris!' and 'Good luck, Cory!' and 'Good luck, Lea!' It's been lovely."