Glee Shooting a Full-Episode Tribute to Whitney Houston!
Sunday, March 11, 2012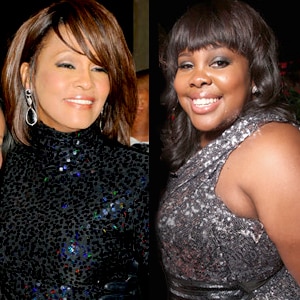 Glee is currently shooting a tribute episode to Whitney Houston
that will include eight songs from the late great musical icon, sources confirm to us exclusively.
Unlike the previous tribute last month (Amber Riley performed "
I Will Always Love You
" and producers added in a dedication card), this Whitney episode was planned after
Houston's death, and according to a reliable show source,
will
"
not be a typical tribute
"..
.
"It's using Whitney's music as a way to say goodbye," the source reveals. "A way to respectfully say thank you for her music."
I'm told that unlike the show's Madonna and Michael Jackson episodes,
the Whitney tribute is more of a "character piece" that focuses on Glee's graduating seniors having a real hard time letting go.