What Lies Ahead: Final Three Episodes + "The Groff" is back!
Wednesday, May 09, 2012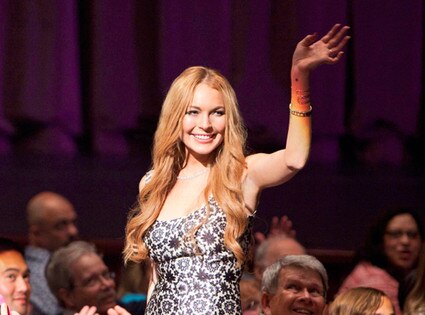 Three. That's the number of Glee episodes left in the third season and the percent possibility that Brittany will graduate this year. But that girl could beat the odds.
Anyway, Glee is definitely packing a whole bunch in their final episodes of the season, including the big guest stars, the big musical numbers and the answer to a big question:
Quinn's Boogie Shoes:
Though it was revealed last night that Quinn (Dianna Agron) can stand and kind of walk now, that doesn't mean she's ready to bust out all the sweet moves New Directions usually saves for a big performance. However, as you saw in the promo, she is out of her wheelchair at Nationals, but it's still a long road (metaphorically speaking) between now and stellar kick ball changes for Quinn. Don't worry, someone special will be there to help. And then there's the whole judging panel to worry about, but we'll cross that bridge when we come to it.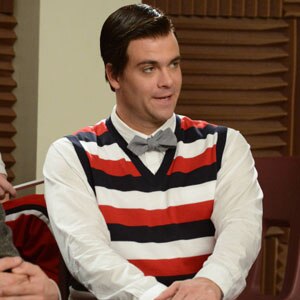 Jonathan "The Groff" Groff:
He's back. That's all you need to know about that. Move along and rejoice.
Tina Fans Prepare: Obviously, since she's the one who banged her head and is seeing everyone as different characters, "Props" will revolve around Tina (Jenna Ushkowitz). But there's a twist to the episode (besides the first twist of body-swapping) that has to do with Rachel (Lea Michele) and Tina. Fans of both ladies will be pleased. Actually, Glee fans will be pleased because everyone in that episode has way too much fun being other characters, and it totally shows on the screen.
Parting Is Such Sweet Sorrow: When we chatted with the cast last week about the graduation episode, almost all of them said they cried while filming the finale. The interesting thing about that is we hear not all those tears came during goodbye scenes. What else is there to cry about? Speculate, people.